We have been so busy working on the garden lately, it is just growing like crazy! I feel like we're gardening for our lives this year. Food is getting expensive and we don't have a lot of money to buy food with so we've turned every bit of yard possible into garden space and I'm going to be canning and dehydrating as much as I can.
For anyone interested, this is going to get worse. There will be a little respite later this year but then come winter, things may be very bad indeed. We're lining up for a full on depression. If the weather deals us a bad hand this year and crops don't do well, it is going to be terrible.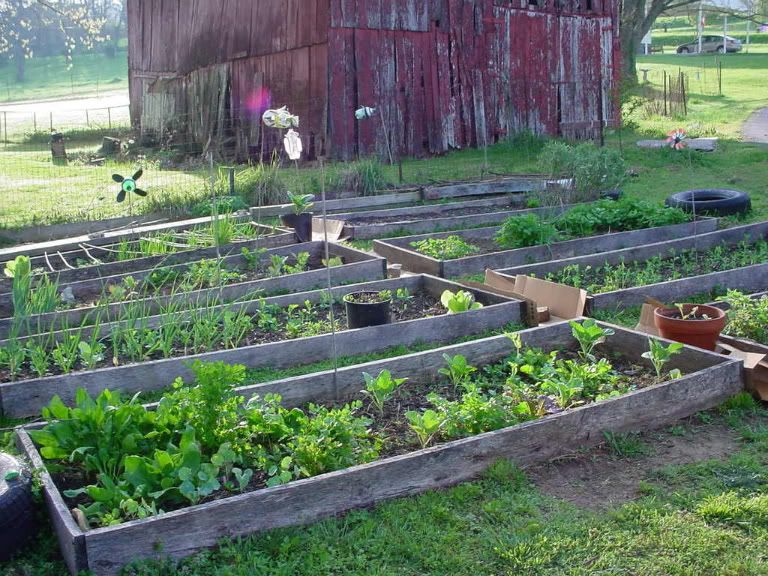 Please, if you can, grow at least a little something. For the good of yourself and your family.
My daughters are both gardening this year and growing as much of their food as they can too. Get yourself ready for expensive gasoline too, I know it's bad now, but it will get worse before the end of this year. Get out of debt as fast as you can, get some cash onhand. Not in a bank, hide a little bit in your house, enough for a tank of gas and a little food.
Think of it as insurance. You have insurance for health, life, house, car. Have a little for your survival. It's no sillier than putting up a little canned food and bottled water for the possibility of a hurricane or earthquake or blizzard. If you are somehow opposed to anything that smacks of doomerish thinking, then think of this as emergency preparedness. And you don't have to be a prophet of doom to realize that growing a little food helps offset rising prices.